A Comparative Cross-Sectional Assessment of the Preventive and Healthy Lifestyle Practices of Doctors in Port Harcourt, Rivers State
Keywords:
Port Harcourt, preventive health, exercise, doctors, Lifestyle
Abstract
Introduction: Lifestyle modification in relation to disease prevention and outcome has recently received increasing awareness around the world and in Nigeria. Poor lifestyle choices make people susceptible to many chronic illnesses including thirteen cancers. Medical doctors are gate keepers and educators of health.
Objectives: The aim of the study was to assess the level of knowledge of healthy living and preventive health among doctors in Port-Harcourt and ascertain the practices and to investigate the barriers and facilitators of healthy living among doctors in Port-Harcourt.
Methods: It was a comparative cross-sectional study with purposive sampling method. The tool used was an online questionnaire. MS Excel and SPSS was used for data analysis. Ethical approval was obtained from UPTH ethical committee.
Results: A total of 201 doctors participated. With 54.7% being females and 53.2% within the 30-40 years age group. Resident doctors accounted for 42.8%. 92% received some form of lifestyle education; seminars (48.1%), CME's (47.0%), and social media (44.9%) were the top three. Just 15.2% knew what the daily portion of fruit was and 82.6% knew the cut off for obesity. 50% were aware of the recommended exercise frequency. 60% concluded that adults should sleep for 7-9 hours, however, 61.2% slept for 4-6 hours a day. 84.6% of respondents did not have a dedicated physician.
Conclusion: There is a knowledge gap among doctors which impacts everyday lifestyle choices regarding, diet, exercise and rest. More doctors need their own personal physicians and hospital management should establish strong lifestyle policies.
References
Farhud DD. Impact of lifestyle on health. Iran J Public Health. 2015;44(11):1442-1444
Colditz GA, Peterson LL. Obesity and Cancer: Evidence, Impact, and future directions. Clin Chem. 2018; 64(1) 154-162
Wilson J, Tanuseputro P, Myran DT, Dhaliwal S, Hussain J, Tang P et al. Characterization of Problematic Alcohol Use Among Physicians:
A Systematic Review JAMA Netw Open. 2022;5(12):e2244679. doi:10.1001/jamanetworkopen.2022.44679
WHO Europe Copenhagen Healthy living, what is a healthy lifestyle? 1999 http://www.kznhealth.gov.za/healthyliving.pdf 21 pages. EUR/ICP/LVNG 01 07 02
Li Y, Pan A, Wang DD, Liu X, Dhana K, Franco OH et al Impact of Health Lifestyle Factors on expectancies in US population.
Circulation 2018;138 :345-355
Davis R. Addressing Individual Lifestyle Choices – Education, Health Promotion, and Patient Engagement. Scottish universities medical journal. 2013:2(1);31-36
Boutayeb A. The Burden if communicable and non-communicable diseases in developing countries. in Handbook of disease burdens and quality of life measures. Eds Preedy VR, Watson RR. 2010;531-546
Anzibert AR. The impact of lifestyle diseases on the health care system in Sub-Saharan Africa Afri J Online 2012;19(1):22-27
Steyn K, Damasceno A. Lifestyle and Related Risk Factors for Chronic Diseases. In: Jamison DT, Feachem RG, Makgoba MW, Bos ER, Baingana FK, Hofman KJ et al. editors Disease and Mortality in Sub-Saharan Africa. 2nd ed. The International Bank for Reconstruction and Development / The World Bank, Washington (DC)2006;1-10. PMID: 21290651.
de-Graft Aikins A, Unwin N, Agyemang C, Allotey P, Campbell C Arhinful D. Tackling Africa's chronic disease burden: from the local
to the global. Global Health 2010;6:5. https://doi.org/10.1186/1744-8603-6-5.
Oberg EB, Frank E. Physicians' health practices strongly influence patient health practices. J R Coll Physicians Edinb.
;39(4):290-291
Borgan SM, Jassim GA, Marhoon ZA, Ibrahim MH. The lifestyle habits and wellbeing of physicians in Bahrain: a cross sectional study.
BMC Public Health 2015;15:655
Madaki AJK, Alabi KM, Lar-Ndam N, Gyang M. Lifestyle Medicine: Lifestyle Profile of Resident Doctors in a Nigerian Tertiary Health
Institution. Nigerian hospital Practise. (AJOL) 2014;15:5-6
Rea B, Worthman S, Shetty P, Alexander M, Trilk JL. Medical Education Transformation: Lifestyle Medicine in Undergraduate and
graduate medical education, fellowship and continuing medical education. Am J Lifestyle Med. 2021;15(5):514-525.
Iwuala SO, Sekoni AO, Olamoyegun MA, Akanbi MA, Sabir AA, Ayankogbe OO. Selfreported physical activity among health care professionals in South-West Nigeria. Niger J Clin Pract. 2015; 18:790-795
Selvaraj CS, Abdullah N. Physically active primary care doctors are more likely to offer exercise counselling to patients with
cardiovascular diseases: a cross sectional study. BMC Prim. Care 2022;23:59-64
Lobelo F, Duperly J, Frank E. Physical activity habits of doctors and medical students influence their counselling practises. Br J
Sports Med. 2009;43(2):89-92
Aliyu I, Mohammed II, Lawal TO, Gudaji M, Garba N, Monsudi KF et al. Assessment of sleep quality among medical doctors in a
tertiary hospital in a semi-rural setting. J Neuroscience Rural Pract. 2018 9(4):535-540
Adewole O. Patterns of sleep disorders among patients in a Nigerian family practise population. Ann Med Health Sci Res 2017;
:23-31
Bandyopadhyay A, Sigua NL. What is sleep deprivation? Am J Respir Crit Care Med Vol. 2019; 119:11-12
Devine JK, Choynowski J, Garcia CR, Simoes AS, Guelere MR, Godoy B et al. Pilot sleep behaviour across time during Ultra-LongRange Flights. ClocksSleep 2021; 3:515-257
Goode JH. Are pilots at risk of accidents due to fatigue? Journal of safety research. 2003;34(3)309-313
Medisauskaite A, Kamau C. Does occupational distress raise the risk of alcohol use, bingeeating, ill health and sleep problems among medical doctors? A UK cross-sectional study. BMJ Open 2019;9(5). 2019;9:e027362. doi: 10.1136/bmjopen-2018- 027362.
Cattaruzza MS, West R. Why do doctors and medical students smoke when they must know how harmful it is? European Journal of Public Health, 2013;23(2)188-189
Olatona FA, Sosanya A, Sholeye OO, Obrutu OE, Nnoaham KE. Knowledge of fruits and vegetables, consumption pattern and
associated factors among adults in Lagos State, Nigeria. Res J Health Sci. 2018;6(2):50-62.
Committee on the Public Health Implications of Raising the Minimum Age for Purchasing Tobacco Products; Board on Population
Health and Public Health Practice; Institute of Medicine; Bonnie RJ, Stratton K, Kwan LY, editors. Public Health Implications of Raising
the Minimum Age of Legal Access to Tobacco Products. Washington (DC): National Academies Press (US); 2015 Jul 23. 4, The Effects of Tobacco Use on Health. Available from: https://www.ncbi.nlm.nih.gov/books/NBK3 10413/
Foerster SB, Kizer KW, Disogra LK, Bal DG, Krieg BF, Bunch KL. California's "5 a day--for better health!" campaign: an innovative
population-based effort to effect large-scale dietary change. Am J Prev Med 1995;11(2):124- 31
Kunene SH, Taukobong NP. Dietary habits among health professionals working in a district hospital in KwaZulu-Natal, South
Africa. Afr J Prim Health Care Fam Med. 2017;9(1):e1–e5.
Fadare J, Desalu O. Self-prescription practices by Nigerian medical doctors. Sth Afr Fam Pract. 2014;56(5):253-257
Nwafor C, Alikor C, Unamba NN. Medical Practitioners and their Health: Doctors' Personal Health Care Choices in Port
Harcourt, Nigeria. [Internet] JAMMR 2017; 23(1):1-6
Asadu C. Nigeria does not value lives- doctor narrates how colleague died inside Bayelsa hospital.
https://www.thecable.ng/nigeria-doesntvalue-lives-doctor-narrates-how-colleaguedied-insid -bayelsa-hospital
Parsa-Parsi RW. The Revised Declaration of Geneva A Modern-Day Physician's Pledge. JAMA. 2017;318(20):1971-1972
Montgomery AJ, Bradley C, Rochfort A, Panagopoulou E. A review of self-medication in physicians and medical students.
Occupational Medicine. 2011;61(7)490-497 https://doi.org/10.1093/occmed/kqr098
Rapport L. Even doctors and nurses don't always have healthy lifestyles. Health news 2015; about 5pages. Accessed 2023.
www.reuters.com/article/us-healthhealthcareworkersbehaviors/idUSKCN0SG24N2015102
Feeney S, Obrien K, O Keeffe NI, Omarie ANC, Kelly ME, McCormack J, McGuire G, Evans D. Practise what you preach: Health
behaviours and stress among non-consultant hospital doctors. Clinical Medicine. London England. 2016; 16(1):12-18
Wiskar K. Physician health, a review of lifestyle behaviours and preventive health care among physicians. BCMJ 2012; 54(8):419-423
Madaki AJK, Alabi KM, Lar-Ndam N, Gyang M. Lifestyle Medicine: Lifestyle Profile of Resident Doctors in a Nigerian Tertiary Health
Institution. Nigerian hospital Practise. (AJOL) 2014; 15:5-6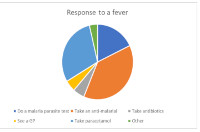 How to Cite
Otokunefor , O., & Azi , E. (2023). A Comparative Cross-Sectional Assessment of the Preventive and Healthy Lifestyle Practices of Doctors in Port Harcourt, Rivers State. The Nigerian Health Journal, 23(3), 844–851. Retrieved from https://tnhjph.com/index.php/tnhj/article/view/732
Section
Original Articles
License
Copyright (c) 2023 Journal and Publisher
This work is licensed under a Creative Commons Attribution-NonCommercial-NoDerivatives 4.0 International License.
The Journal is owned, published and copyrighted by the Nigerian Medical Association, River state Branch.  The copyright of papers published are vested in the journal and the publisher.  In line with our open access policy and  the Creative Commons Attribution License policy authors are allowed to share their work with an acknowledgement of the work's authorship and initial publication in this journal.
This is an open access journal which means that all content is freely available without charge to the user or his/her institution. Users are allowed to read, download, copy, distribute, print, search, or link to the full texts of the articles in this journal without asking prior permission from the publisher or the author.
The use of general descriptive names, trade names, trademarks, and so forth in this publication, even if not specifically identified, does not imply that these names are not protected by the relevant laws and regulations. While the advice and information in this journal are believed to be true and accurate on the date of its going to press, neither the authors, the editors, nor the publisher can accept any legal responsibility for any errors or omissions that may be made. The publisher makes no warranty, express or implied, with respect to the material contained herein.
 TNHJ also supports open access archiving of articles published in the journal after three months of publication.  Authors are permitted and encouraged to post their work online (e.g, in institutional repositories or on their website) within the stated period, as it can lead to productive exchanges, as well as earlier and greater citation of published work (See The Effect of Open Access). All requests for permission for open access archiving outside this period should be sent to the editor via email to editor@tnhjph.com.